QUALITY CONTROL
Process control on porcelain insulators :
High quality products are the firm base for a growing company . We focus on the insulators quality , and make strictly control on below aspects: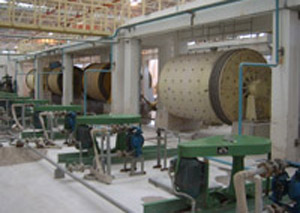 1) Raw material is the critical base of qualified insulators. Firstly , we will select high quality raw materials ; both chemical and physical inspection will be conducted on all type of raw materials .
After incoming inspection , the qualified raw material will be marked and stored separately for further production . The unqualified materials are doomed to be rejected.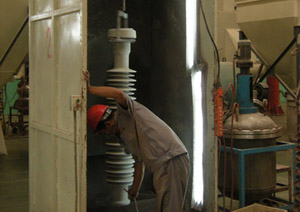 2) We have a technical & inspection center .There are 42 experienced engineers working for the whole manufacturing process to check hundreds of control points from raw material, ball mill ,insulator shaping, drying, glazing, firing to final product assembly ,test, packing etc.
It monitors , records, analyzes and evaluates the technological parameters to finalize process quality analysis reports.
Based on basic data collection , we can easily know the whole process status , and take promptly action on some defect or mistake correction . All those controlment can guarantee the final product are very qualified .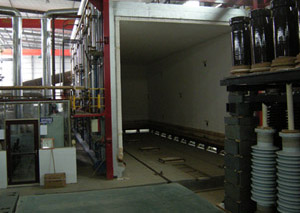 3) During the quality control process ,we must be sure all measuring and testing equipment, which is used in manufacture, control and inspection are valid . So all those equipment must be calibrated periodically.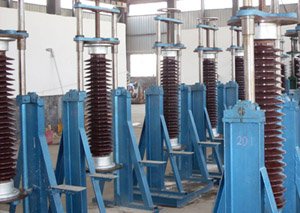 4) Another good way to control insulator quality is marking . It makes all process traceable . We mark all the manufacturing procedures , from the sludge to packing .
We can clearly know the information for example: who is the operator for shaping & glazing, and also the firing date , lot No. etc.If some defect happened , we can easily trace the reason . We improve qualified rate continuously through those controlment .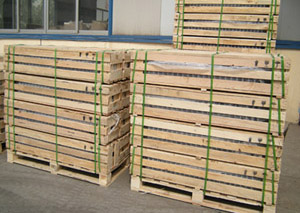 5) For each kiln batch, some experienced workers will do porosity test and porcelain profile analysis to guarantee the porcelain was properly fired.
We strictly comply with test procedure on final products. For example, each insulator must be routine tested , and every batch of insulators must be sample tested against different Standards such as IEC, ANSI, BS etc.
6) We have a researching center , engineers can design insulators according to customers specification or requirements. The engineers are also keeping researching the ways to make whole manufacturing process stable , and keep product quality improving continuously.
7) We strictly comply with ISO9001 :2008 procedure , and keep improving on all aspects of factory management . Our target is to supply high quality insulators to all over the world.